The NASA 25 Hours of Thunderhill in Northern California is the longest road race in North America each year. It is also an event where the team behind RaceHero directly participates. RaceHero Founder Brian Ghidinelli drove the #3 Tiger Racing / Bavarian Tuning BMW M3 in the top ES class and finished 4th in class and 7th overall behind a list of increasingly-awesome supercars like an Audi R8 LMS, Porsche 911 RSR and Lamborghini Gallardo Super Trofeo.
In addition to being a racer, Brian also serves on the Thunderhill Raceway board a director. In an effort to improve the experience for participants and spectators, we added pit stop support in live timing to help teams strategize the race just like the pros. We worked with the track to install a new timing loop at pit in and coordinated with NASA to provide the necessary extra timing hardware.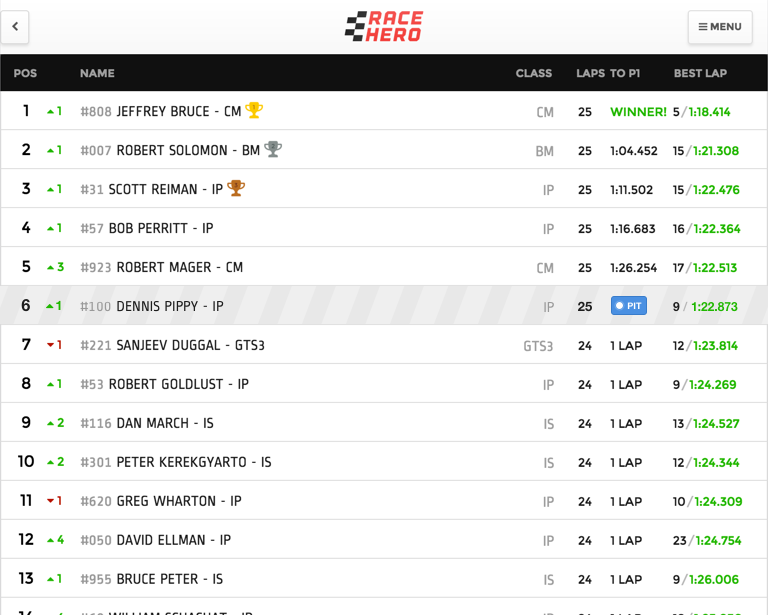 The ultimate goal was beautiful – live timing with automatic visual pit stop notifications and counts including the super important "laps since last pit" counter to help identify when a racer might need to stop next. Everything a professional race strategist would use at the 24 Hours of Daytona or Le Mans is now available to every endurance race around the world.
For more information about how to get set up with RaceHero, download our Live Timing Relay for MyLaps. Pit stop support temporarily requires us to mark your race as an endurance event so please contact us for details.