We continue to grow and improve RaceHero on the web and in our iOS and Android apps. In particular, we've made many enhancements to make it easier to follow live timing:
Always-visible flag status, clock and lap counter, sort and overall/by class options – less scrolling and more context
Sort options by position, best lap, last lap, positions gained/lost, pit stops, laps since last pit stop and more
Last Lap and Best Lap columns now display colored badges to call attention to what's happening and improve legibility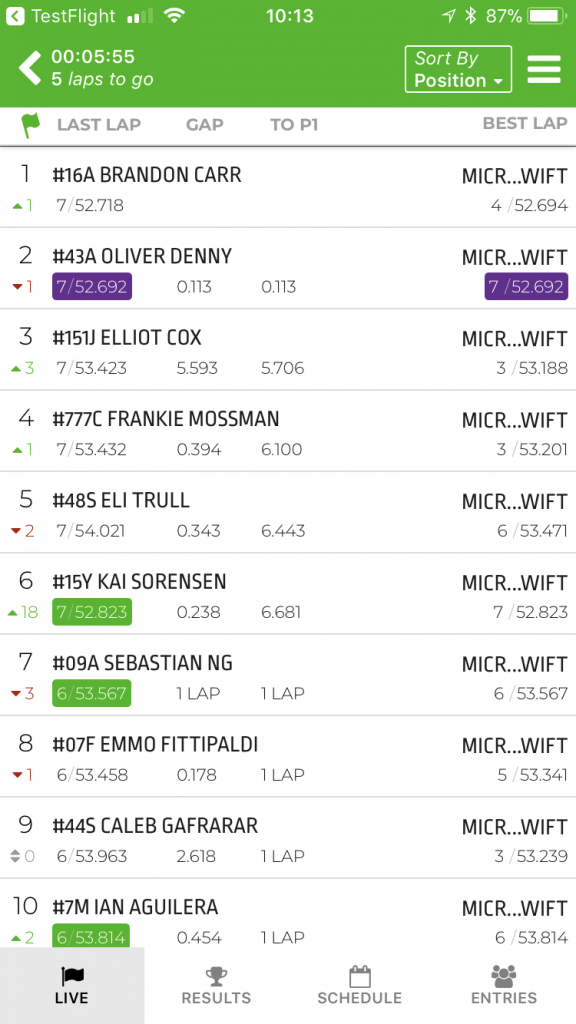 While we can't do anything about slow or overloaded network connections, we have significantly reduced loading times for all aspects of the app, and especially live timing. When you unlock your phone or switch apps, you'll also find our "catching up" feature more reliable for updating the race you were following or jumping to the current race.
Some of the above changes came from user feedback – if there's something you would like to see in RaceHero, please let us know!